Contact Us
Complete the simple form below to find out more about PU Binders for Rubber Mulch – we'll be in touch as soon as possible!
Description
Non-hazardous, fast curing, flexible, solvent free resin for bonding rubber mulch systems.
Uses
Mulch Systems
Benefits
Solvent free
Tailored system for rubber mulch
Low foaming
Minimizes "drain through".
Fast curing
Ancillary products available e.g. primers, accelerators and resealers
Product Specification
Product: Leeson Rubber Mulch Binder
Thickness: Determined by project specific requirements.
Manufacturer: Leeson Polyurethanes Ltd.
Telephone: + 44 (0) 1926 833367
Substrate Requirements
System typically installed on asphalt/ concrete/ MOT Type 1.
Products Included in this System
Primer:                  PU3922 spread at 0.3kg/m2
Wear Layer:          Typically Mulch Rubber/PU at 20%
Detailed installation instructions are available on request.
Installation Service
The installation should be carried out by an experienced contractor, details of contractors in your area can be obtained by contacting the company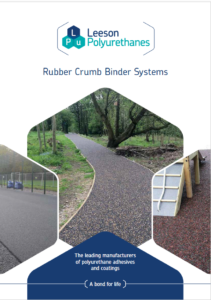 Download Datasheet
Contact us for more information
Product Imagery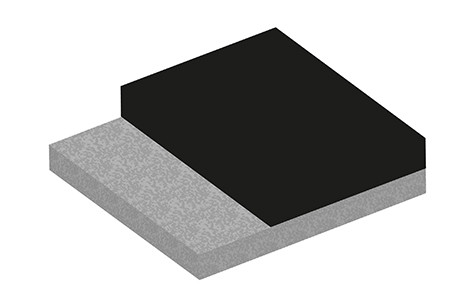 - click to expand
Other Colours available:
Important Note
Leeson Polyurethanes' products are guaranteed against defective materials and manufacture and are sold subject to its standard Terms and Conditions of Sale, copies of which can be obtained on request.
UV Discolouration
*Please note that rubber crumb binder products are based on MDI polyurethane technology which is subject to colour change under exposure to UV. The strength of the system is not affected.
We have in-house UV testing facilities and can test customer's rubber/binder combinations. We strongly urge our customers to use this service prior to using a new rubber.