International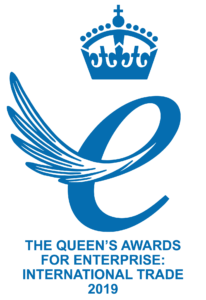 Leeson Polyurethanes export over 25% of our manufacturing output to over 56 countries. In 2007, and again in 2019, in recognition of this achievement we were awarded the Queen's Award for Enterprise in International Trade. Since then we have continued to promote British manufacturing around the globe.
Across the countries we operate in we have an extensive network of distributors and agents, as well as exporting directly from our UK base. Our polyurethane products have been exposed to many extremes of climate globally, as well as being used in a diverse range of industries. International customers can be assured of the rigorous testing our products are subjected to, ensuring that they perform exactly as specified regardless of geographical location.
Please contact our UK team (lpusales@icpgroup.com) who will be delighted to pass your export enquiry to the relevant person.