More awards for Leeson Polyurethanes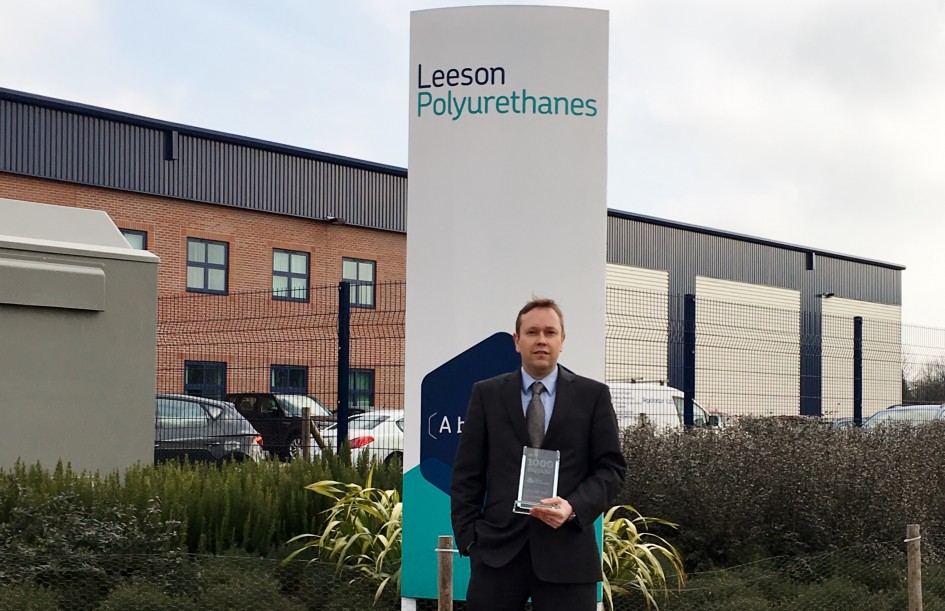 We are pleased to announce that Leeson Polyurethanes has won a number of awards so far this year.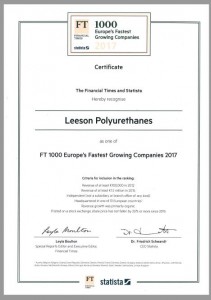 The Financial Times published their list of 1000 of Europe's Fastest Growing Companies for 2017 and recognised Leeson Polyurethanes as being amongst them.  These companies are cited as being part of the driving force of the European economy in the 21st century and are included due to having achieved the highest percentage growth in revenues between 2012 and 2015.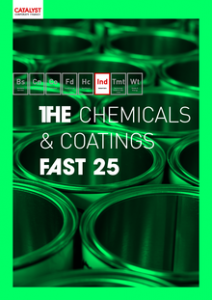 The Catalyst Corporate Finance released The Chemicals and Coatings Fast 25, the UK's fastest growing chemical firms, and Leeson Polyurethanes has been named as number 6 on the list.  In an article explaining the qualification process, the chemicals sector is described as a UK success story being a global leader with a record for innovation, a highly skilled workforce and high quality products.  Leeson Polyurethanes' success, the article cited, has been driven by exceptional exports performance on a global scale.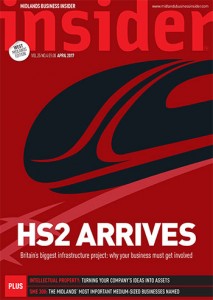 Business Insider Magazine published their top 300 SME's, the most important medium sized businesses in the Midlands, and Leeson's came 119th.  That was up from 137th on the previous year highlighting the company's continued growth.  The SME 300 represents a broad cross-section of the region's businesses but manufacturers dominated the list.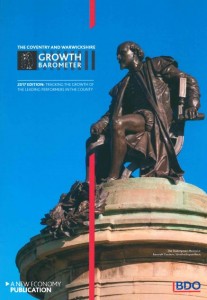 BDO published the Coventry and Warwickshire's Growth Barometer tracking the growth of the leading performers in the county.  Leeson Polyurethanes came 44th out of the top 50 companies named.  The report brings wider recognition to the progress being made across the region of Coventry and Warwickshire by highlighting the top 50 fastest growing companies in the county.
Back to News