Celebrating 10 years with Leeson Polyurethanes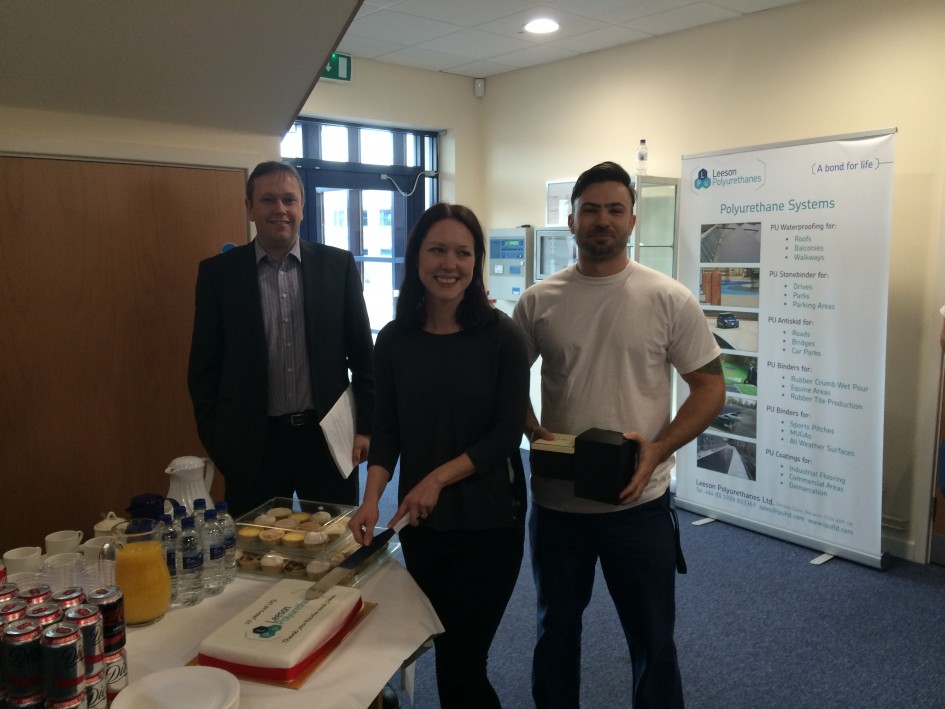 Leeson Polyurethanes celebrated the 10th Anniversary of 2 employees, Nicola and John Paton who both joined LPU in 2006.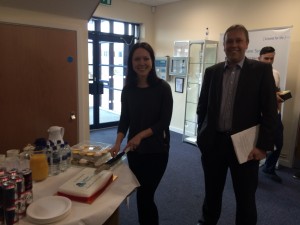 Nicola Gore, as she was then, had not long left University when she began as an Office Administrator in May 2006, rising to Office Manager in 2008 and then to Administration Manager in 2012.  In that time she has seen the company grow in productivity and turnover and the Administration team grow significantly.  Nicola is instrumental in the relationship between sales and production and the meeting of deadlines.  She also works on new projects and software to ensure the continued working practices of the company are ahead of the game.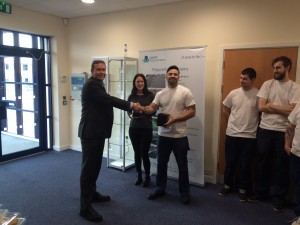 John Paton began working at Leeson's on 2nd January 2006 and within four months was offered the role of team leader, then in 2008 was appointed Production Supervisor.  Initially just a small production team in the factory, he now heads up much larger team of production operatives .  He has seen many changes and his own experience and career has grown with the company, and as Leeson's export trade increased it brought opportunities for him to work abroad.  John said "It has been a pleasure working for Leeson Polyurethanes and I have got out of it as much as I have put in, which is very rewarding.  I look forward to the next 10 years"
In 2013 John and Nicola became Leeson's first wedding when they married at Coombe Abbey in Warwickshire.
Joel Leeson said "Nicola and John are a credit to Leeson Polyurethanes and their dedication and commitment have contributed enormously to the company's growth and success.  It has been a pleasure to work along side them and watch as they have progressed and taken on more responsibility within their roles"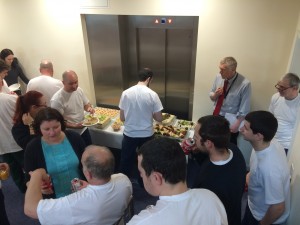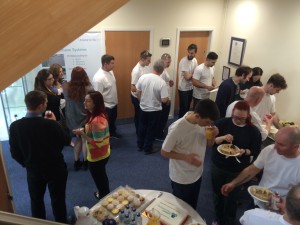 Back to News