10 Years at Leeson Polyurethanes Ltd
It gives us great pleasure to mark the 10th anniversaries of two of our members of staff.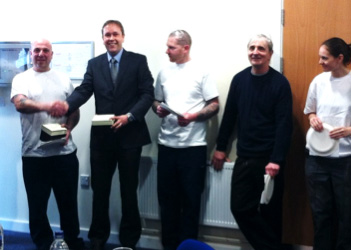 Both Chris Lea and Dave Boswell have worked for the company for 10 years.  In that time they have made a very valued contribution to the growth of the Company, and seen a lot of changes.
The occasion was marked by a brief presentation and buffet.
We thank you for your continuing work!
Nicola Paton
Administration Manager
Back to News